In this recent interview for ESP Guitars, I had the opportunity to talk to Diamond Rowe, a black woman who is the lead guitarist for a metal band called Tetrarch. She was a smart, kind, funny, and well-spoken lady, and doing the interview was an absolute pleasure. There are a few things I wanted to note about this interview.
First, the world of heavy metal is predominantly white, and even more predominantly male. Standard marketing practice states that a business should keep their focus on people who are representative of their typical customer, but I have an alternative viewpoint in that regard. First, by limiting your marketing to one kind of person, you are also limiting your potential customer base to that person. Perhaps the typical customer for a high-quality rock guitar is a 28-year-old white male, but you have to wonder how many other possible customers don't fit that description, and have been ignored for decades by companies who are too afraid to expand the reach of their marketing.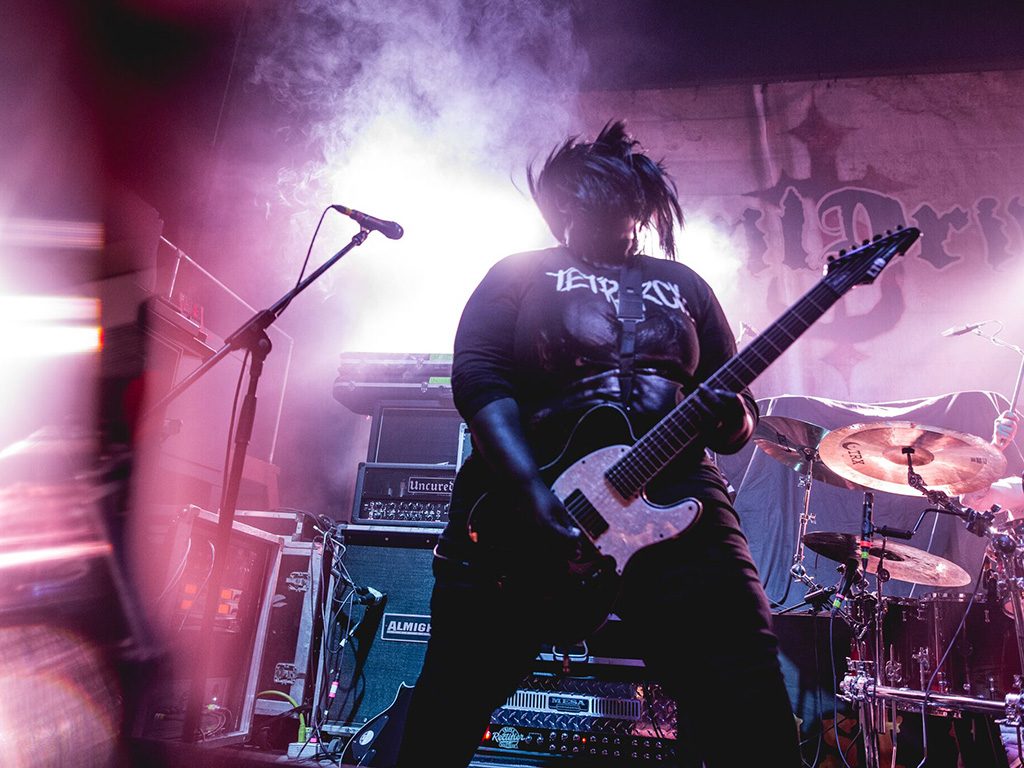 I think back to something that Whoopi Goldberg said about watching the original Star Trek series as a young girl in the late '60s. She said that previous to seeing the role of Lt. Uhura played by Nichelle Nichols on Star Trek, the only black people she saw on television were in roles like maids and nurses. Conversely, Uhura was an officer in a key role, with technical and leadership skills. It inspired Whoopi, and led her to want to be on the show to inspire others, as she eventually was.
When I imagine a random female musician who sees my interview with Diamond Rowe, perhaps she will feel like there's a place for her in music that would previously seem to exclude her. Of the many things that are common in the human experience, music should be something that's completely inclusive and welcoming. There's no reason that any style of music should have walls put up based on race, gender, age, nationality, or any other factor other than the person's love of it.
I should note that the reaction to the interview on social media and my client's site has been 100% positive. While I know that racism and sexism are still huge problems around the world, there is one mitigating factor in this case, and it's that Diamond Rowe is a bad-ass guitarist in a hot up-and-coming band. Even some guy who is tempted to be derogatory about Diamond being black or female should be prepared to show that he is a better and more successful guitarist and performer than she is… and few would want to take a chance on damaging their fragile egos by making the comparison. The choice of my client to feature her is nothing but good… good for business, and good for them to show that all people are welcome to use their products.
The last thing I want to note: Diamond would have been a worthy interview feature for the company regardless of her race or gender. That's the full standard I use; we certainly didn't choose to feature her because she is black, or because she is a woman. It's because she's a great representative of someone using my client's products successfully, and in ways that will inspire others. I can't ask for anything better than that.