Jeff Klopmeyer Communications.
Your one-stop advertising and marketing resource for the musical instrument, professional audio, broadcast, entertainment, and related industries.
Interviews, technical articles, product spotlights and more. Custom copywriting and graphic design for your web site, advertising, trade shows and other opportunities to build a connection with your customers.
Public relations, press releases, print and electronic advertising, and professional social media management by a MI/Pro Audio industry veteran you can trust to get the right messaging out to the right people.
Put together a marketing plan that takes into account hitting your goals, handling your competition, and expanding your customer base, all within a budget that makes sense for your business.
"Jeff is one of the few marketing people in our industry who can do it all. He always delivers above and beyond my expectations."
Tom Menrath,
Managing Director, Cutting Edge
"Jeff is well respected throughout our industry, and has the rare combination of excellent communication skills and technical knowledge that makes him a huge asset to all of his clients."
Jessica Sullivan,
Director, Guitar Center Professional
"My experience with Jeff goes back to the 1990s. He truly understands the MI and pro audio customer... because he IS one!"
Aspen Pittman,
Founder, Groove Tubes
"Ocean Way Audio trusts Jeff Klopmeyer to handle our messaging and design with a high level of consistency and effectiveness, with the elegance that reflects the quality of our products."
Rick Plushner,
President, Ocean Way Audio
"Jeff Klopmeyer Communications has been a tremendous value to ESP during the highest-growth period in the company's history."
Matt Masciandaro,
CEO, The ESP Guitar Company
About JKC
Founded in 2003, Jeff Klopmeyer Communications is an award-winning, full-service marketing communications agency that focuses on the musical instrument, professional audio, and related industries. JKC is based in Southern California, in the heart of the music and entertainment world. Our background in the industry goes back much further than the launch of the company. [more]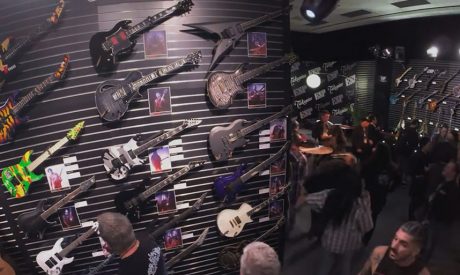 Posted by admin
On January 31, 2018
ESP Guitars made a big change for the 2018 NAMM Show, and it worked better than we could have imagined. For years and years,...